Mammograms are the most important tool your healthcare provider uses to screen for breast cancer. A 3D mammogram creates a three-dimensional picture of the breasts for a clearer look at all breast types and levels of breast density. 3D mammography is also more comfortable for patients, provides more thorough images, and the results are more reliable than a traditional mammogram. Even more advantageous, 3D mammograms detect cancers up to 65% faster than standard mammograms.
Call 712-754-5361 to schedule a 3D mammogram appointment at Osceola Regional Health Center, or to learn more about this important screening.

Dr. Abigail Drucker, GYN, Osceola Regional Health Center

Eberechi Ekechukwu, MD on Breast Health and 3D Mammography
Take Charge of Your Breast Health
Breast Health Assessment:
According to the American Cancer Society, the following breast changes can be a sign of breast cancer.
If you have one or more of the following symptoms, schedule an appointment with your provider:
Swelling of all or part of the breast

Skin irritation or dimpling

Breast pain

Nipple pain or the nipple turning inward

Redness, scaliness, or thickening of the nipple or breast skin

Nipple discharge other than breast milk

A lump in the underarm area
Routine Breast Self-Exams
Breastcancer.org recommends all women routinely perform breast self-exams as part of their overall breast cancer screening strategy.

Better Breast Health Blog
Your risk of developing breast cancer is impacted by a number of factors. Read our blogs to learn about tips and life-style changes that can reduce your breast cancer risk.
Additional Educational Resources: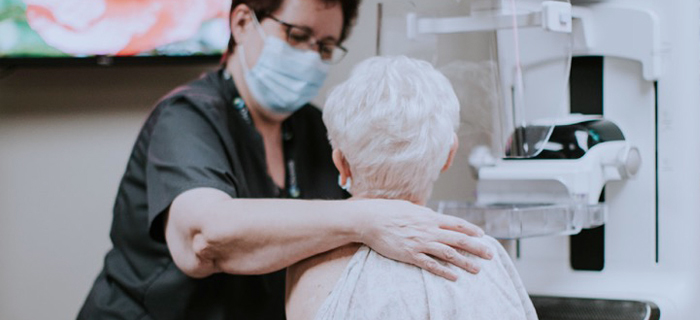 Health Fact
3D mammography finds 20-60% more invasive breast cancers than conventional mammograms alone.