Osceola Regional Health Center employees lead the way in our organization's mission, and are regularly recognized at the organizational, community, and national levels for providing servant-hearted, quality, and impactful care.
Below are just a few of the honors we have received in recent years.
SERVICE EXCELLENCE
Osceola Regional Health Center has embarked on a journey to be the Provider and Employer of Choice through our Service Excellence Initiative. This initiative engages front-line staff to teach service excellence to their co-workers through our Service Excellence Advisor Program (SEA) and empowers them to make changes that benefit their workflows and our patients through our DOIT Project (Departmentally Organized Improvement Tactics) program.
Second Year SEA's serve the organization through their role as Ambassadors. Leaders receive education on communication, conflict resolution, trust, employee engagement and many other topics. Leaders work together across the organization to identify processes that can be improved and to make those changes through our OASIS (Organizationally Advanced Service Improvement Systems) Team projects. We have an Implementation Coordinator who implements this program with direction from our Service Excellence Committee which is made up of members of our staff.
In 2021, ORHC staff were recognized at the National Conference as Pinnacle Achievers in the following categories:
Inspiring CEO/President: Ben Davis
Service Excellence Advisor Team: Kyle Ingwersen (DPT), Jodi Van Westen (CNA), Amanda Reese (ST)
OASIS Team: Lorrie Reed, Allynn Jacobsma, Nathan Peters, Darla Linquist
Service Excellence Council: Kathy Winter, Emily Van Kekerix, Kelli Vande Berg, Sarah Loerts, Danielle Onken, Kristi Neuenschwander, Dawn Meyer, Nga Lam, Donna Bootsma, Donna Kleinwolterink, Ben Davis
Service Excellence Ambassador: Jacquelyn Kannegieter
Implementation Coordinator: Kathleen Winter
Breakthrough Patient Experience (HCAHPS)
Diamond Status for top achievement in HCAHPS data
Silver status for top box score in HCAHPS categories
Bronze status for top box score in HCAHPS categories
TOP WORKPLACE
Stacked against hundreds of other Iowa organizations, Osceola Regional Health Center is known for our employee-rated Top Workplace 2021 award, given by The Des Moines Register – a testament to the culture we've dedicated years of time, thoughtfulness and attention to.
A company receives the Top Workplace honor based on the results of a third-party employee engagement survey conducted in the spring. Companies and organizations who earn high marks on the surveys are named Top Workplaces.
DAISY AWARD
Osceola Regional Health Center facilitates a monthly award to recognize nurses who provide exceptional care.
The honor, called the DAISY Award, is part of a nationwide effort to recognize the skill, care and compassion of nurses. It was started by a foundation formed by the family of J. Patrick Barnes, who died at age 33 of complications of idiopathic thrombocytopenic purpura. His family created The DAISY Award for Extraordinary Nurses in 2001 to say thank you to nurses around the country, as they believe they are truly "unsung heroes."
Nominations open to any nurse employed by Osceola Regional Health Center.
Each month, in numerous hospitals and medical facilities around the country, nurses are nominated by their nurse administrators, peers, physicians, patients and families. With the honor, the nominated nurse will receive:
A certificate, proclaiming her or him an "Extraordinary Nurse."
A DAISY Award pin.
A unique, hand-carved Shona stone sculpture entitled "A Healer's Touch."
Nomination forms can be submitted to Jessi Meyer, Nurse Manager and DAISY coordinator at jessi.meyer@osceolaregional.org.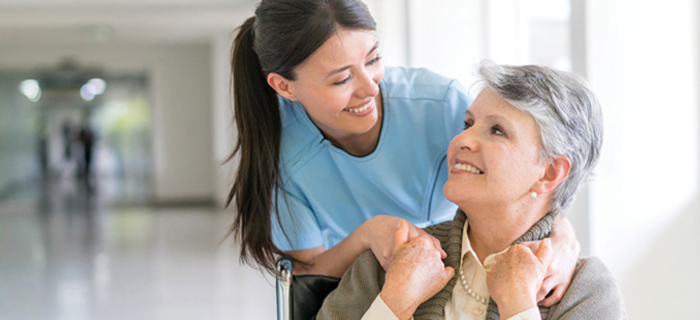 Health Fact
High blood pressure greatly increases your risk of heart disease and stroke. If your blood pressure is below 120/80 mm Hg, be sure to get it checked at least once every two years, starting at age 20. If your blood pressure is higher, your doctor may want to check it more often.