Cardiac & Pulmonary Rehab
Cardiac rehabilitation, also called cardiac rehab, is a customized outpatient program of exercise and education. Cardiac rehabilitation is designed to help you improve your health and help you recover from a cardiac event or heart disease diagnosis. Cardiac rehab may be for you if you've experienced the following in your medical history:
Heart attack

Coronary artery disease

Heart failure
Peripheral artery disease
Chest pain (angina)
Cardiomyopathy
Certain congenital heart diseases
Coronary artery bypass surgery
Angioplasty and stents
Heart or lung transplant
Heart valve repair or replacement
Pulmonary hypertension
Cardiac rehabilitation often involves exercise and suggested lifestyle changes to reduce your heart disease risk.
After successfully completing cardiac rehabilitation, you will have your own personalized plan to help you regain strength, prevent your condition from worsening, reduce your risk of future heart problems, and improve your health and quality of life.
Osceola Regional Health Center is proud to offer Planet Heart screenings, available right here in Sibley.
Heart Screening: $75
Calcium Score CT – critical to early detection of heart disease
Blood Pressure
BMI (body mass index)
Cholesterol and Blood Sugar Check
Vascular Screening: $75
Carotid artery screen
Aortic aneurysm screen
Ankle brachial screen
Heart and Vascular Screening: $125 ($1,000 VALUE)
In addition, you'll also benefit from a risk assessment and education provided by our expert team, including a diet quality index and nutrition counseling.
Call 712-754-5361 to schedule your heart and/or vascular screening today!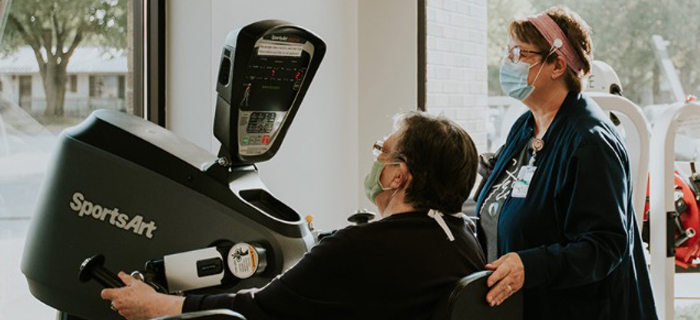 Health Fact
High blood pressure greatly increases your risk of heart disease and stroke. If your blood pressure is below 120/80 mm Hg, be sure to get it checked at least once every two years, starting at age 20. If your blood pressure is higher, your doctor may want to check it more often.