Osceola Regional Health Center is here to ensure your surgery is as stress-free as possible. We have everything you and your family need to approach your procedure with confidence and comfort.
In addition to being cared for like family, at Osceola Regional Health Center, you'll find the same new surgery procedures you would expect at major medical centers. The only difference is that with Osceola, you won't have to travel far.
We offer the following procedures:
Cancer surgery
Gastrointestinal surgery, including colon and colorectal surgery
General surgery, including hernia surgery, gallbladder removal, appendicitis and more
Orthopedic and sports medicine surgery, including arthroscopic and joint replacement procedures
Our specialty surgeries include:
Eye surgery (ophthalmology) cataracts & YAGS
Podiatric (foot and ankle) surgery
Thyroid and parathyroid surgery
Urologic surgery
At Osceola Regional Health Center, our surgeons employ a wide range of advanced technology and sophisticated techniques. These include:
Minimally invasive techniques or laparoscopic procedures that require fewer and smaller incisions, promote faster recovery, and shorten your hospital stay
Same-day surgery options
High-definition, video and visualization technology for precise image guidance during delicate procedures
Spacious operating suites with special lighting and equipment-handling capabilities that enhance safety and energy efficiency
Integrated information technology – including medical records and images – that ensures access to everything your team needs for your procedure
Specially trained providers who coordinate and guide your care while you stay with us
Effective pain control during surgery – delivered by certified Registered Nurse anesthetists (CRNAs) – along with pain management services when you return home
Post-surgery rehabilitation – from basic exercises to in-depth programs that help you recover quickly
Here for You—and Your Family
During your stay, you can be sure that your family and loved ones get the support they need to assist you in your health journey, plus the comfort of amenities such as:
Comfortable waiting rooms
Light refreshments available while you wait
Wireless Internet access
Special areas for private family/physician consultation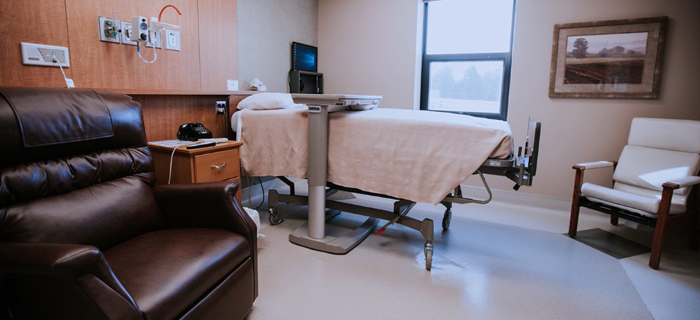 Health Fact
The first time anesthesia was used successfully for surgery was on October 16, 1846 by Dr. John Collins Warren at Massachusetts General Hospital.