Paying your bill online is easy! Simply enter your information. Be sure to have your most recent statement handy so that you can access your account numbers easily.
Click below to access our online payment portal.
Questions About Your Bill
If you have questions about your bill, please call us at 1-800-259-1419 or email OCHBusinessOffice@avera.org. After you receive care, we will bill your insurance company, Medicare, or Medicaid on your behalf.
Medicare or your insurance company will send you an "explanation of benefits" that shows information about what is paid, any non-covered, deductible or denied amounts and the balance owed by you.
You will receive regular, easy-to-read statements from us. These statements show the most current balance owed by your insurance company or that is due from you. After your insurance pays, we will send you a statement to notify you of your balance owed.
Respond promptly to requests you receive from your insurance company. Sometimes, an insurance company needs a response from you to resolve issues related to your account or coverage.
Understanding Your Bill
Your bill shows the charges for all of the services you receive during your stay. Charges fall into two categories:
Basic daily rate. This includes your room, meals, nursing care and housekeeping.
Charges for special services. These include items or tests that your physician orders for you such as X-rays or laboratory tests.
You may receive bills from physicians or specialists who diagnose and interpret tests and treatments you receive while in the hospital. Often you do not see these specialists in person. They include pathologists, radiologists, anesthesiologists and others. If you have questions about these bills, call the number printed on the statement you receive from them.
Payments
Please make timely payments on your portion of the bill. Payment for your hospital bill is ultimately your responsibility. At the time of service or discharge, you may be asked to pay deductibles, co-payments or other self-pay amounts due. You may be asked to pay if you do not have insurance coverage for your hospital services. Interest-free extended payment options are available to those who qualify along with other payment plan options. Please call 1-800-859-1419 to inquire about payment plans.
Traditional Insurance
Because traditional insurance typically covers most of the cost of hospital care, patients with this type of coverage are more likely to be interested in what their personal out-of-pocket costs would be between hospitals, rather than overall hospital charges.
"Surprise billing" is an unexpected balance bill. This can happen when you can't control who is involved in your care—like when you have an emergency or when you schedule a visit at an in-network facility but are unexpectedly treated by an out-of-network provider. Learn more about surprise billing or how to receive a good faith estimate.
Questions
?
The best number to call for questions is the number on your bill. Your physician may order tests or procedures that your insurance company does not cover. In these cases, check your health plan handbook or call the telephone number on your insurance card for more information.
Price Transparency
Price Transparency Data (click here for more information)
Committed to quality care, Osceola Regional Health Center is conscious to the costs for our customers and supports offering information on the price of healthcare.
For a price estimate of a medical service, use our price estimator tool. Please note that this data alone is not a perfect representation of your actual out-of-pocket cost for a service. Therefore, exercise caution when interpreting data and be mindful that co-pays and deductibles are not included in your estimate, neither are additional services pertaining to your primary service.
Financial Assistance
Financial Assistance Policy (click here for more information)
Plain language summary (click here for more information)
Application (click here for more information)
Osceola Regional Health Center treats all patients regardless of ability to pay.
Let us know if you think you may have problems paying your part of your bill. Business office or billing staff can discuss payment options that may be available to you, including:
Extended payments
Government programs
Charity care/patient assistance considerations
You can rely on our staff to help you find the solutions that will work best for your situation.
If you do not qualify for government programs, we have programs that allow you to get care at no obligation or discounted obligation, based on your income and family size. These programs are available once all other third-party resources (including local assistance programs) are exhausted.
We use the following to help determine if you qualify for these programs:
The income guidelines issued by the U.S. Department of Health and Human Services
Your financial assets and liabilities
Personal and financial information we ask for, including W-2 forms, bank statements, tax returns and pay stubs
You will continue to receive a bill until we decide if you qualify for the program.
Our Philosophy of Care
Providing and ensuring equal access to medically necessary care is a societal obligation. We believe everyone has the right to receive this care regardless of ability to pay.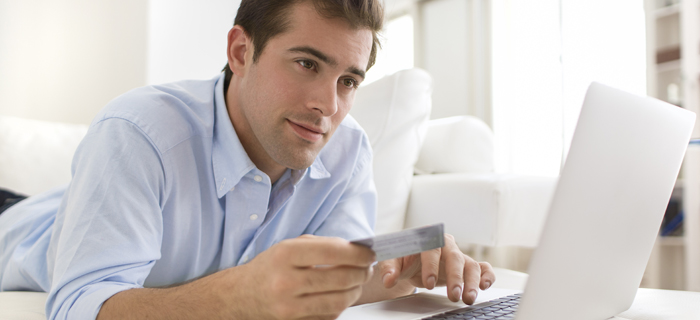 Health Fact
High blood pressure greatly increases your risk of heart disease and stroke. If your blood pressure is below 120/80 mm Hg, be sure to get it checked at least once every two years, starting at age 20. If your blood pressure is higher, your doctor may want to check it more often.