CREATE Community Magazine
Welcome to CREATE— the community magazine of Osceola Regional Health Center. 
In this issue, we welcome Dr. Garrett Sterk to Avera Medical Group Sibley (AMG Sibley). We underline the importance of yearly sports physicals with feature on Cayden Wingate, a high-school athlete who is back in the game thanks to Dr. Park. We introduce our Behavioral Health providers and services. We recognize our most tenured employees. Then we close with a community spotlight featuring Amanda Ten Napel, Interconnections Therapy. You are going to want to read this edition of CREATE.
Click below to download our latest issue.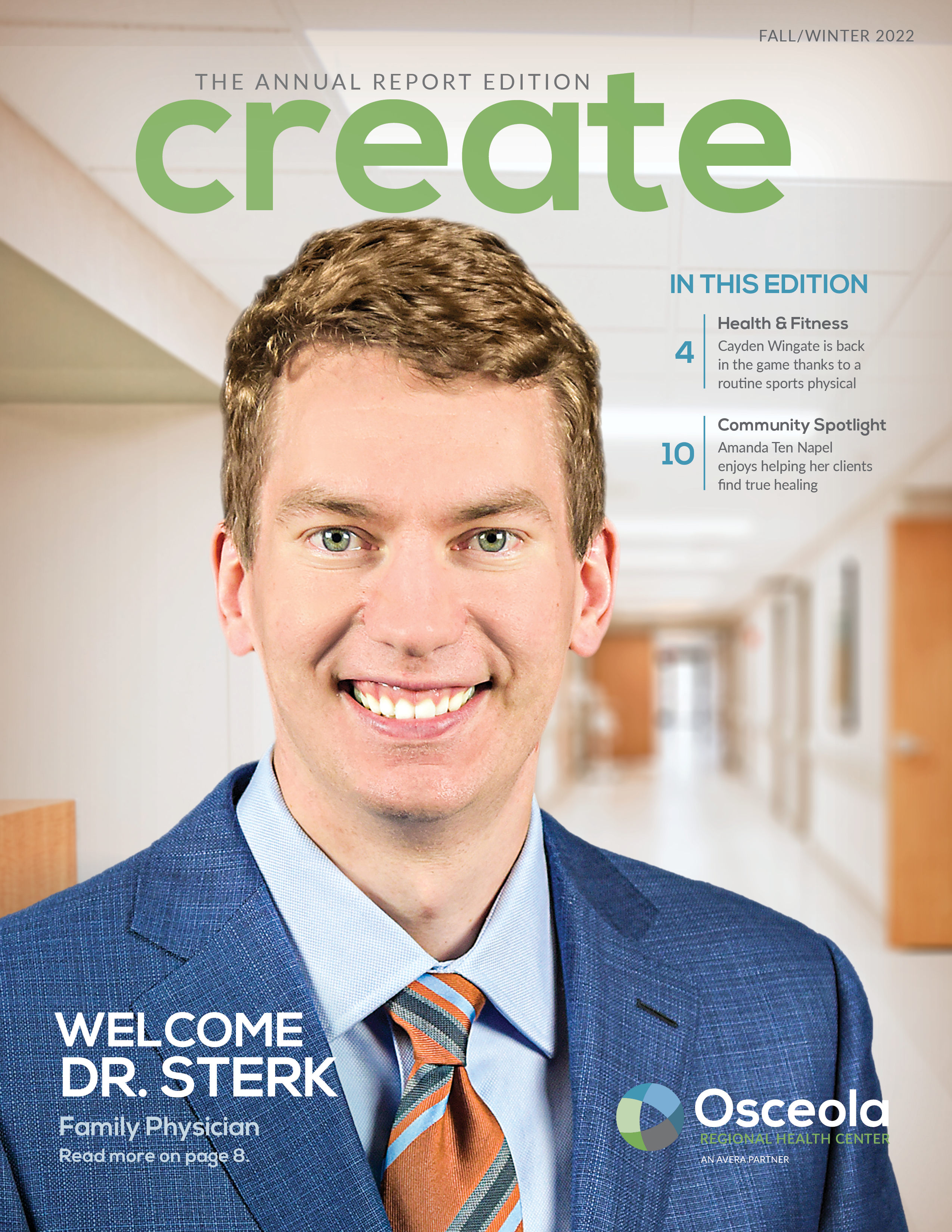 Sign Up Today!
Subscribe to our quarterly CREATE e-Newsletter to be sent straight to your inbox. You'll stay up to date on what's going on at ORHC, learn more about the services we provide, get important reminders, and receive wellness tips for healthy and happy living.
NOTE: By submitting this online form, you agree that you are providing consent and permission to Osceola Regional Health Center to use your information to fulfill your request as provided above.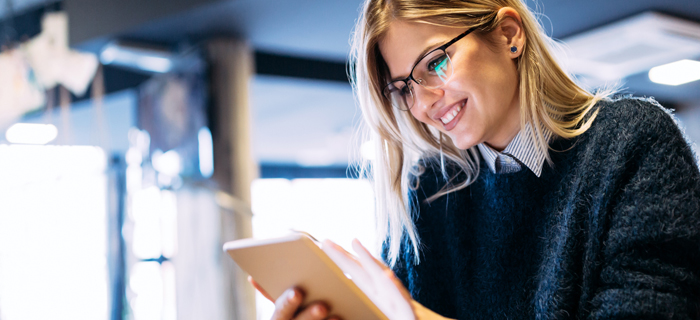 Health Fact
High blood pressure greatly increases your risk of heart disease and stroke. If your blood pressure is below 120/80 mm Hg, be sure to get it checked at least once every two years, starting at age 20. If your blood pressure is higher, your doctor may want to check it more often.