CREATE Community Magazine
Welcome to the inaugural issue of CREATE— the community magazine of Osceola Regional Health Center. 
We decided to call this magazine CREATE because it stands for our core values: compassion, respect, excellence, accountability and teamwork for everyone. 
In this inaugural issue we'll share a heartwarming testimonial from a woman thankful for the exceptional care her husband received as he neared the end of life and celebrate the contributions of two wonderful women to the healthcare of our community. And an informative article on primary care will help remind readers about the importance of preventive care to living a long and healthy life. 
Click below to download our latest issue.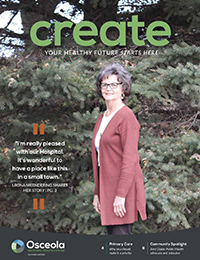 Sign Up Today!
Subscribe to our quarterly CREATE e-Newsletter to be sent straight to your inbox. You'll stay up to date on what's going on at ORHC, learn more about the services we provide, get important reminders, and receive wellness tips for healthy and happy living.
NOTE: By submitting this online form, you agree that you are providing consent and permission to Osceola Regional Health Center to use your information to fulfill your request as provided above.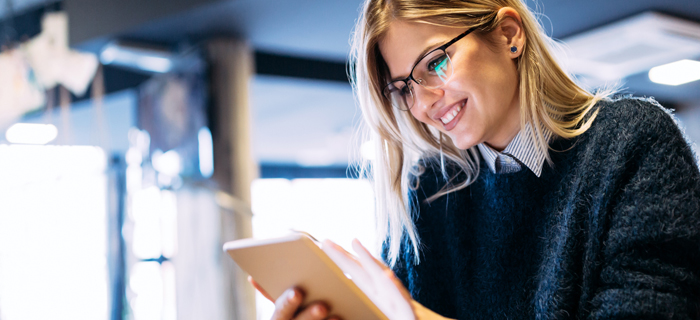 Health Fact
High blood pressure greatly increases your risk of heart disease and stroke. If your blood pressure is below 120/80 mm Hg, be sure to get it checked at least once every two years, starting at age 20. If your blood pressure is higher, your doctor may want to check it more often.