Osceola Regional Health Center understands the unique needs of seniors. We have everything you need to feel confident about your golden years. You and your loved ones can rest assured that you will get the best and most appropriate level of care.
Holistic Treatment for Seniors
Aging comes with plenty of physical changes and challenges, causing mental health to be overlooked. We offer support and resources for both the physical and emotional aspects of aging.
We can give you the care and assistance you deserve at Osceola Regional Health Center or, if your situation calls for it, we can come to your home. Count on us for assistance with:
Behavior management and behavioral health care
Caregiver support
Case management
Inpatient hospitalization and partial hospitalization programs
Lifeline emergency response
Healthy lifestyle support groups
Rehabilitation services
Spiritual support
Transportation services
Osceola Regional Health Center is here to make sure you enjoy your senior years. Please don't hesitate to contact our team for resources, support, and solutions.
Heartwood Heights
Heartwood Heights is the local choice for seniors who seek a comfortable, secure community living environment that promotes independence and personal care.
Located right on the campus of Osceola Regional Health Center, Heartwood Heights offer the best of all possible worlds: Independent living with the peace of mind that comes with trained medical professionals just steps away. It's a combination of comfort and security that our seniors deserve. Our amenities include:
Independent living in a beautiful residential setting
Spacious, private, soundproof one- and two-bedroom apartments
Full kitchen and bath, full size kitchen appliances
Individually controlled thermostats
Wheelchair access
Emergency call system in each apartment
Beautiful commons area with impressive two-story fireplace and covered patio
Easy access to community services, churches, health, and dental care
Continental breakfast and noon meal provided, with other options available
Beauty/barber shop
Laundry and housekeeping services
Indoor garages available
Indoor storage units for each apartment
Planned social activities
Multipurpose room for recreation and family gatherings
Security controlled entrance
Your monthly rental rates includes daily continental breakfast and noon meal, paid utilities (except phone and cable TV), Lifeline emergency response system, 30 minutes of weekly light housekeeping, and more.
By choosing Heartwood Heights you can surround yourself with the luxuries you deserve, plus the included services that allow you to spend your time doing the things you want to do. If you're interested in learning more about the Heartwood Heights difference, visit the Heartwood Heights information page or schedule a personal tour by calling 712-754-3009 today.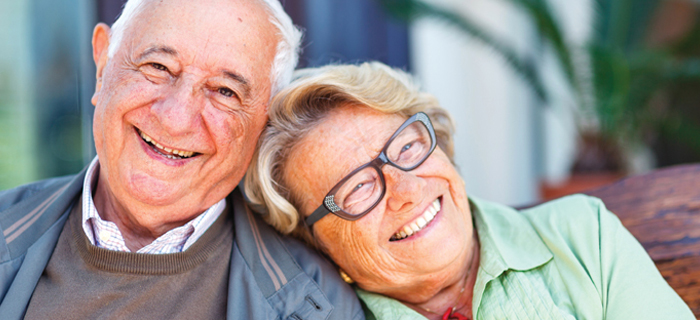 Health Fact
It's never too late to enjoy the benefits of exercise! A recent study shows that the benefits of exercise were experienced by those who began exercising between ages 70 and 85.