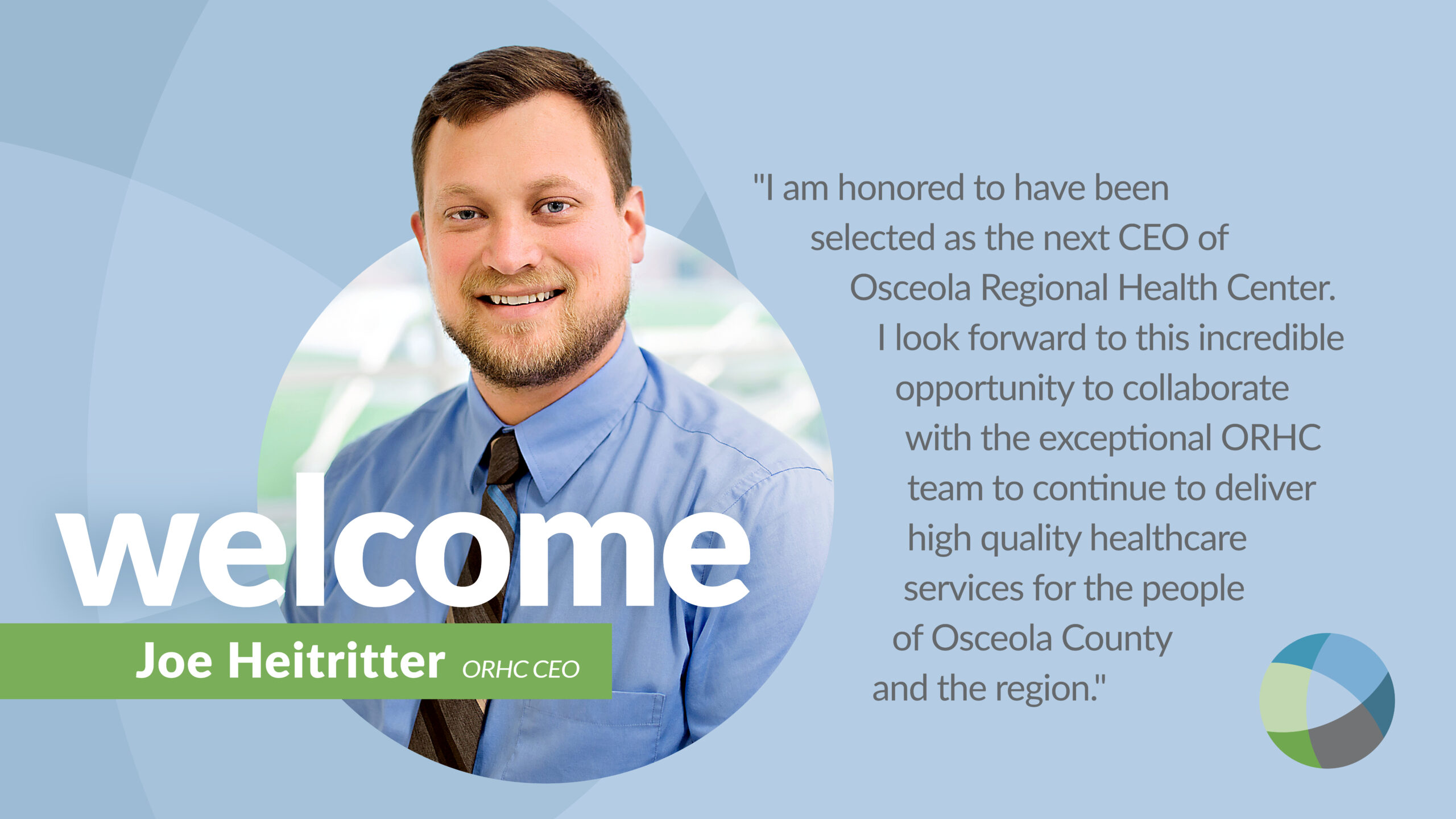 The Board of Trustees announces that Joe Heitritter has been hired to serve as the new administrator at Osceola Regional Health Center.
Heitritter most recently served on the senior leadership team at Sioux Center Health as Support Services Officer.
"When beginning our search, the board identified key values and attributes we wanted to see in our next CEO," said Nathan Rockman, Board of Trustees President at Osceola Regional Health Center. "After many in-depth conversations and interviews with Joe, it was clear he possessed the skills and values needed to lead ORHC and serve our community. Joe's passion for rural healthcare, and for building a strong community around the hospital, were just a couple of many impressive characteristics that Joe brings to the table as our new CEO."
Heitritter earned his bachelor's degree at Northwestern College in Orange City, Iowa, and a master's degree in healthcare administration from Bellevue University. After serving in the Peace Corps, he began his career in healthcare serving the northwest Iowa region for the last decade. He formally served in finance and operations at Promise Community Health Center prior to his role at Sioux Center Health.
"Joe is the ideal person to ensure our continued future success, we are excited to welcome him to our community" adds Rockman.