COVID-19 Vaccine Sign up
Latest Vaccine News 5/17/2021:
Last week, Pfizer vaccine was approved for administration to everyone ages 12 and older. Our shipment of Pfizer vaccine is coming but hasn't arrived. We are preparing for the two dose series vaccine clinics to be held at Osceola Community Health Services, dates are yet to be determined.
If parents are interested in their adolescent (ages 12-18) receiving Pfizer vaccine please call the office at 712-754-4611. Parental consent is required for your child to receive the vaccine.
On Wednesday, May 19th, a clinic for first doses and boost doses will be administered for those scheduled in the afternoon. Clinic will be held at the Osceola Community Health Services building. Moderna and Johnson & Johnson vaccine is available.
If you are interested or have questions, please call the office at 712-754-4611.
WARNING: Scam calls regarding the COVID-19 vaccine have been circulating locally. Please be vigilant and note that OCHS will only ask for your name, date of birth, and phone number we may reach you at when contacting you to sign up for a COVID-19 vaccine clinic. A legitimate public health office will never ask for any personal information such as your social security number, Medicare information, bank account numbers, etc.
To review more information and the full recommendation, please click here.
If you are interested in receiving the COVID-19 Moderna or Johnson & Johnson vaccination, please complete and submit the secure form below to be added to the list.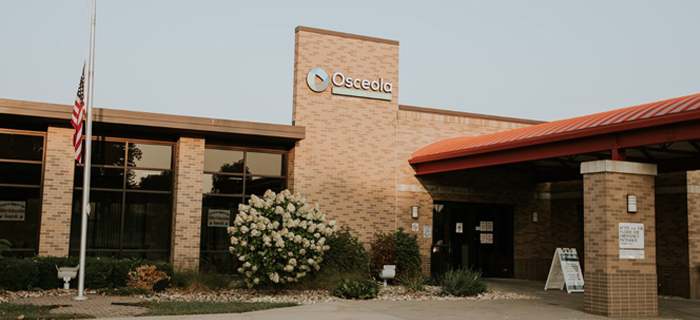 Health Fact
High blood pressure greatly increases your risk of heart disease and stroke. If your blood pressure is below 120/80 mm Hg, be sure to get it checked at least once every two years, starting at age 20. If your blood pressure is higher, your doctor may want to check it more often.